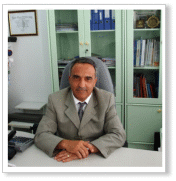 Ad, Soyad Şahin Ahmedov
Doğum yeri/tarih Bakü, Azerbaycan / 01.01.1958
| | | |
| --- | --- | --- |
| EĞİTİM | YER | YIL |
| Tıp, lisans | Bakü, Azeraycan | 1975 – 1981 |
| Anestezi/Y.Bakım doktora (PhD) | Moskova, Rusya | 1988 – 1991 |
| Akupunktur kursu (250 saat) | Moskova, Rusya | 1990 |
| ABD Tıp Doktoru ünvanı (USMLE) | Univ. of Pennsylvania, ABD | 1998 – 2001 |
| Doçent ünvanı | YDÜ, KKTC | 2002 |
| Porfessör ünvanı | YDÜ, KKTC | 2013 |
| | | |
| --- | --- | --- |
| GÖREV | YER | YIL |
| Anestezi – Yoğun Bakım | Nöroşirurji Merkezi, Bakü, Azerbaycan | 1985 – 1988 |
| Anestezi – Yoğun Bakım | Devlet Hastanesi, Bakü, Azerbaycan | 1991 – 1993 |
| Anestezi | Dr. B.Nalbandoğlu Devlet Hastanesi, Lefkoşa, KKTC | 1993 – 1997 |
| Müdür | YDÜ Sağlık & Kondisyon Merkezi, Lefkoşa | 2005 – 2009 |
| Akupunktur  terapisti | Özel Muayenehane, Lefkoşa, KKTC (part-time) | 2003 - devam |
| Müdür | YDÜ, BESYO, Lefkoşa, KKTC | 1997 –devam |
YAYINLAR
- 43 ulusal ve uluslararası yayın (10 yayın akupunkturla ilgilidir).
- Yeni kalp debisi ölçüm cihazına UK Patent (2007, Prof. Dr.   D.Ibrahim'le beraber)
- Yeni performans gücü ölçüm cihazına UK Patent (2008, Prof. Dr. D.Ibrahim'le beraber)
KONGRE, KONFERANS KATILIMI, ÖDÜL
The 3rd

European Meeting on Pulse Wave Analysis. Feb., 2001 London, U.K.

Certificate of high scientific achievement in 2000/2001 Acad. Year, NEU. Nicosia.

The 7th

International Sports Sciences Congress, Oct., 2002. Antalya, Turkey.

10th

Biomed. Science and Technol. Sympos. Oct. 10 – 12, 2003, Accapulco, Cyprus.

The 6th

International Educational Technol. Confer.. April, 2006. Famagusta. Cyprus

11th

European College of Sports Sci. Intern Congr. July 2006. Lausanne, Switzerland.

The 6th

World Congress on Science and Football. Jan., 2007, Antalya Turkey.

The 6th

WHO Congress on Traditional Medicine. Nov. 7 – 9, 2008. Beijing China.

ICMART-2009, Internat. Congress in Med Acup, May 29 – 31, Thessaloniki, Greece.

The 6th International Acupuncture Conference, Sept. 24 – 28, 2010, Istanbul, Turkey
REFERANSLAR:
1. Fahreddin Sadıkoğlu, Prof.Dr. Dean of the Fac.Engineering. NEU, Nicosia (fahri@neu.edu.tr)
2. Alexander Rips, MD. Dept.Anesthesiology, Beth-Israel Med.Center,New York City, NY,USA (alrips@worldnet.att.net)
3. Halil Ismailov, Assoc.Prof.Dr. Kafkaz University, Baku, Azerbaijan.
(00994124381562, e-mail khismailov@yahoo.com)
4. Vladimir Nikoda, Prof.Dr. Russian Sci. Surg. Center, Moscow, Russia (+74992481028, e-mail: nikoda2004@mail.ru).
ILETIŞIM
Tel.: 05338412207
E-mail: shahmedov@yahoo.com sahin.ahmedov@neu.edu.tr